Julia from the popular lifestyle blog Lemon Stripes talks about her home and why Mohawk SolidTech luxury vinyl flooring is the perfect foundation for her sunroom.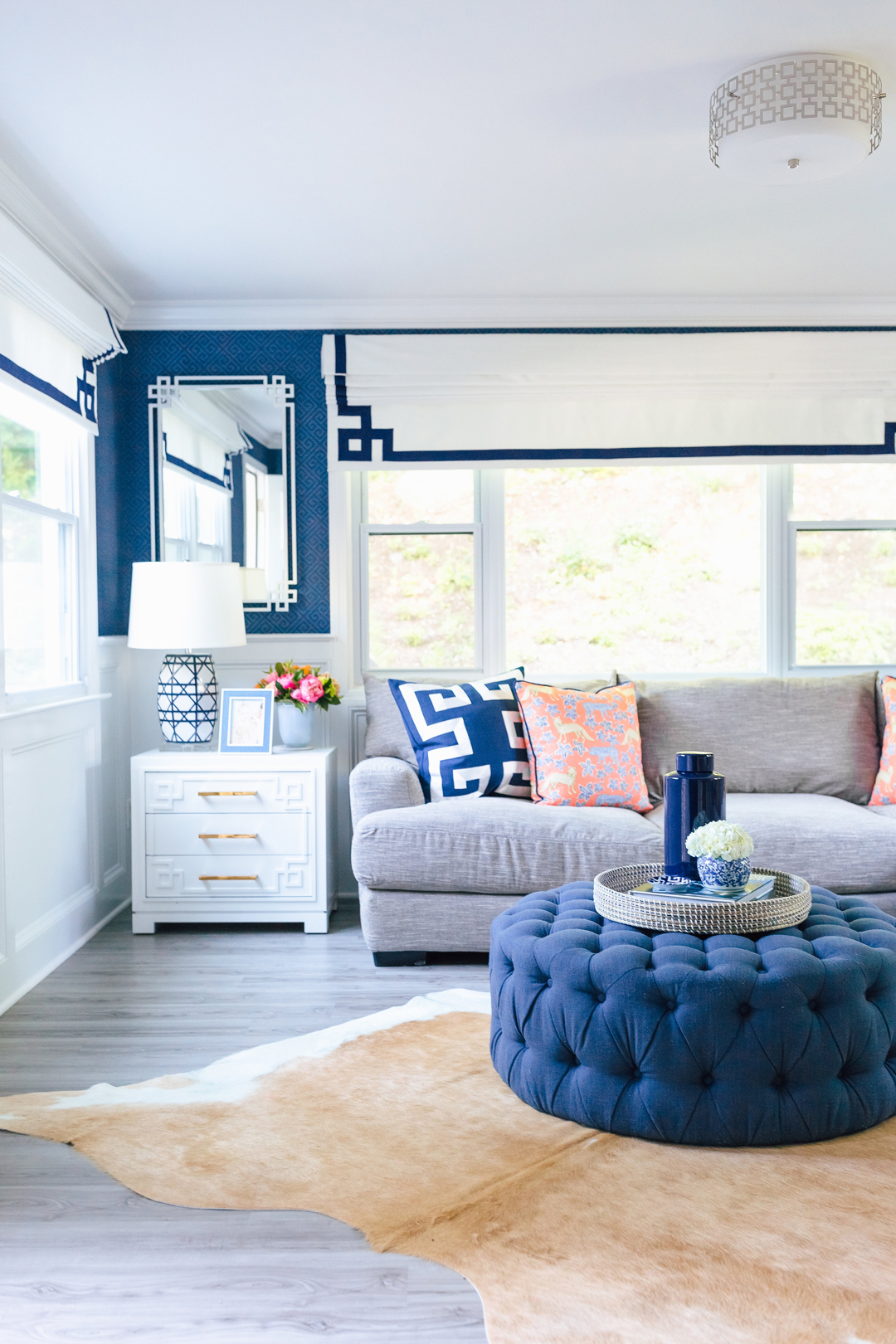 Having a beautiful home is a huge priority for me. I work on my blog from my home office and spend a lot of time there creating content and taking care of my family. Because my job requires a lot of creativity, it's important to me that my surroundings are calm, peaceful, beautiful, and clean.

The only issue with that? I have a toddler and a giant 90-pound dog! Calm and clean don't come easy around here, so I have to make sure that I set myself up for success when it comes to home décor.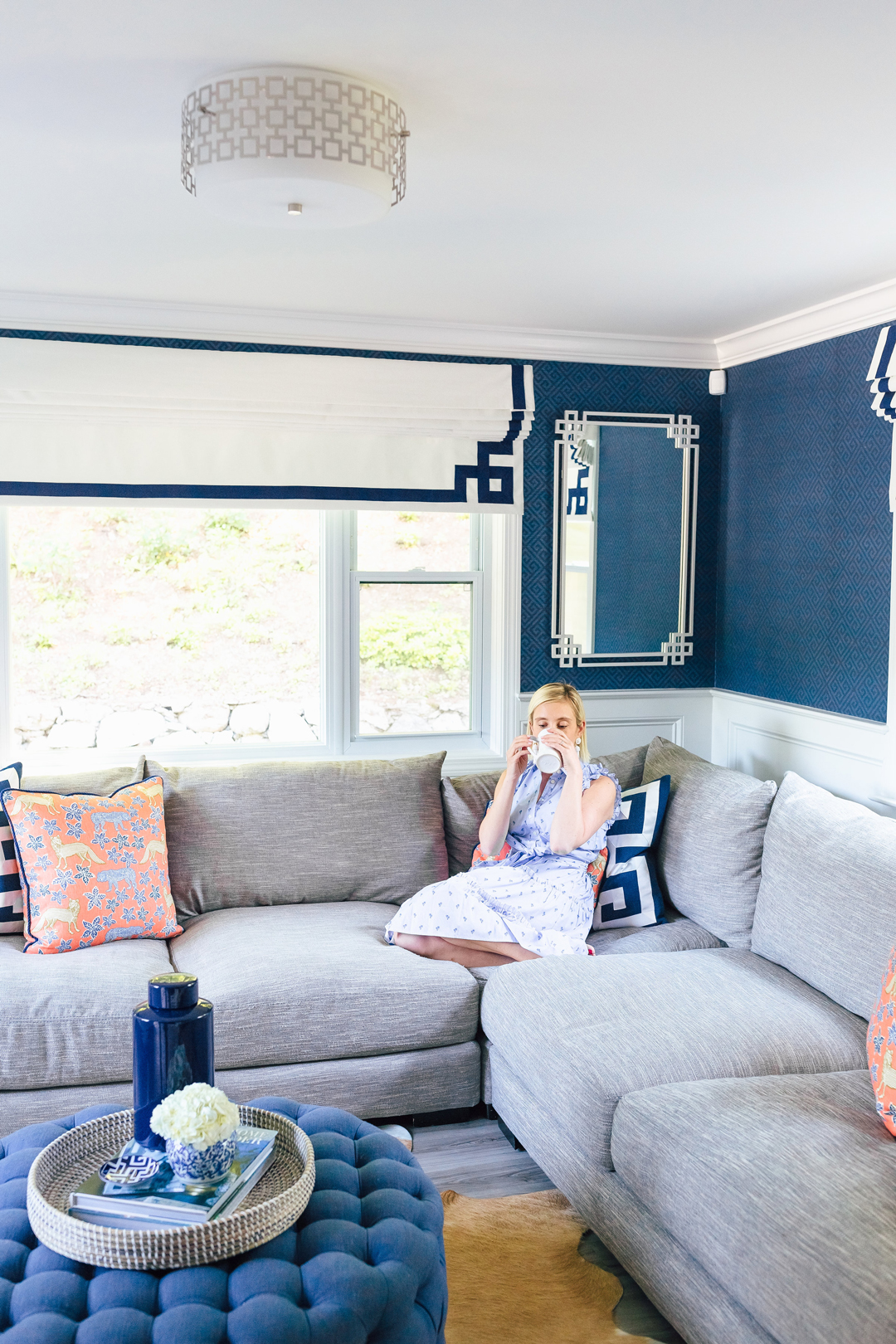 The most recent brilliant change we made was to install Mohawk SolidTech Luxury Vinyl flooring in our sunroom, the most highly trafficked room in the house. It has been such an easy way to create a beautiful space without any fuss. Let me tell you a little bit about how we came to that decision…

When we first bought our house, we had no idea what to do with this bright but tiny room. We originally made it into a dining room, then we changed it to a sitting room for guests, but it's so bright and cozy that we eventually turned it into our family room/TV room. We spend so much time in the room watching movies, playing with the baby and the dog, and my daughter is constantly crawling around, so we really wanted the floors to be bright and comfortable and easy to clean.

The door to our backyard is also in this room and our dog, Boots, often tracks in all kinds of water and mud before I can wipe him down. The SolidTech floor has been amazing for easy wipe up. It's Uniclic MultiFit technology ensures that it won't absorb even trace amounts of liquid, which prevents any mildew growth. It's also stain and scuff resistant which is a biggie for me because the dog likes to play and run and jump. It's basically chaos at all times!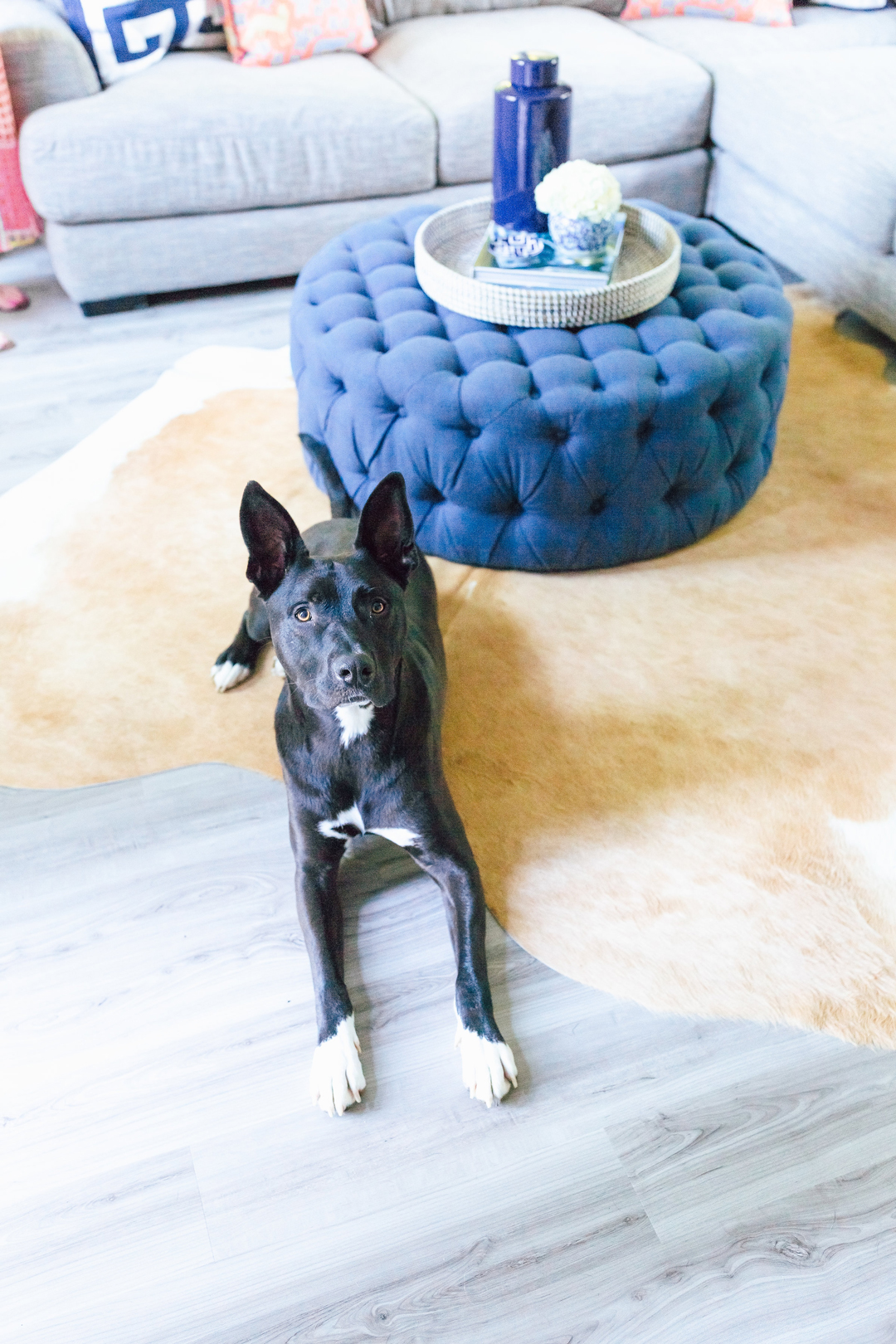 Another reason we went with SolidTech is because my daughter is learning to drink from a sippy cup and is constantly spilling/spitting water on the floor. I wanted something that wouldn't warp or stain from all that water!At the end of the day, SolidTech flooring solved all of those problems and is also totally my style. It's bright and beautiful and looks incredibly high end. We went with the Rainstorm color because it felt fresh and modern and really lightened up and opened up the space. It also compliments the rest of the décor perfectly!

I hope you enjoy the photos of our newly designed sunroom that has quickly become my favorite room in the whole house!