When it comes to elegance and timeless beauty, hardwood floors are a classic choice to complement any design. But if you haven't looked into laminate wood lately, you're missing out on durable and worry-free flooring. Offering the look and feel of solid hardwood, RevWood Select from Mohawk raises the bar on flooring options by including stain resistance, scratch resistance, water resistance, and an exclusive level of security with the All Pet Protection & Warranty. With an extra top layer to increase water resistance that holds up to spills and damp mopping, Revwood Select offers the look you want and the toughness you need to keep your floors looking beautiful for years.

Revwood Select offers six distinctive styles with a wide range of looks and colors to choose from. No matter what look you're hoping to achieve with your flooring choice -- from sleek and modern to classic and earthy -- Revwood Select has a flooring option to fit your style.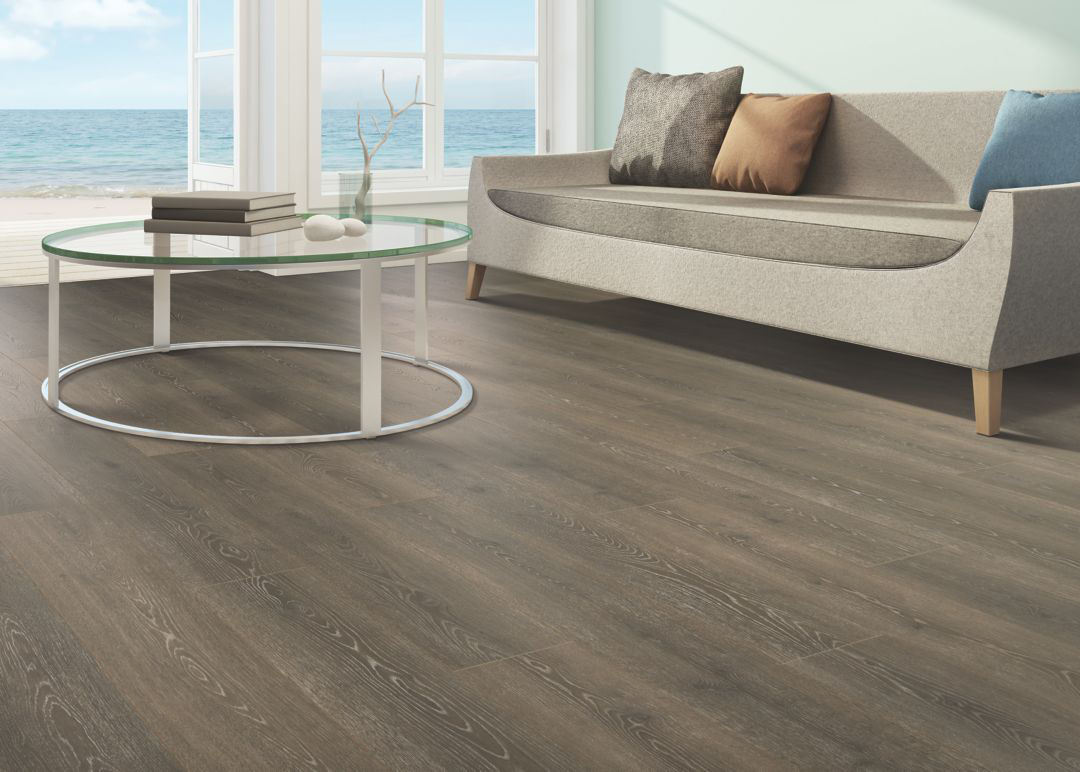 Boardwalk Collective
Inspired by sun-worn driftwood and the sea-weathered planks of an oceanside pier, this ten-color style will bring a taste of the beach to any room. These realistic oak designs, applied with embossed in-register (EIR) technology, have a slight wire-brushed texture and a fantastic variety of grays, browns, and beiges. Whether you go with Gulf Sand, Boathouse Brown, or Beachwood, the stunning matte finishes and realistic hardwood feel of the Boardwalk Collective will have you feeling like you've escaped to the coast.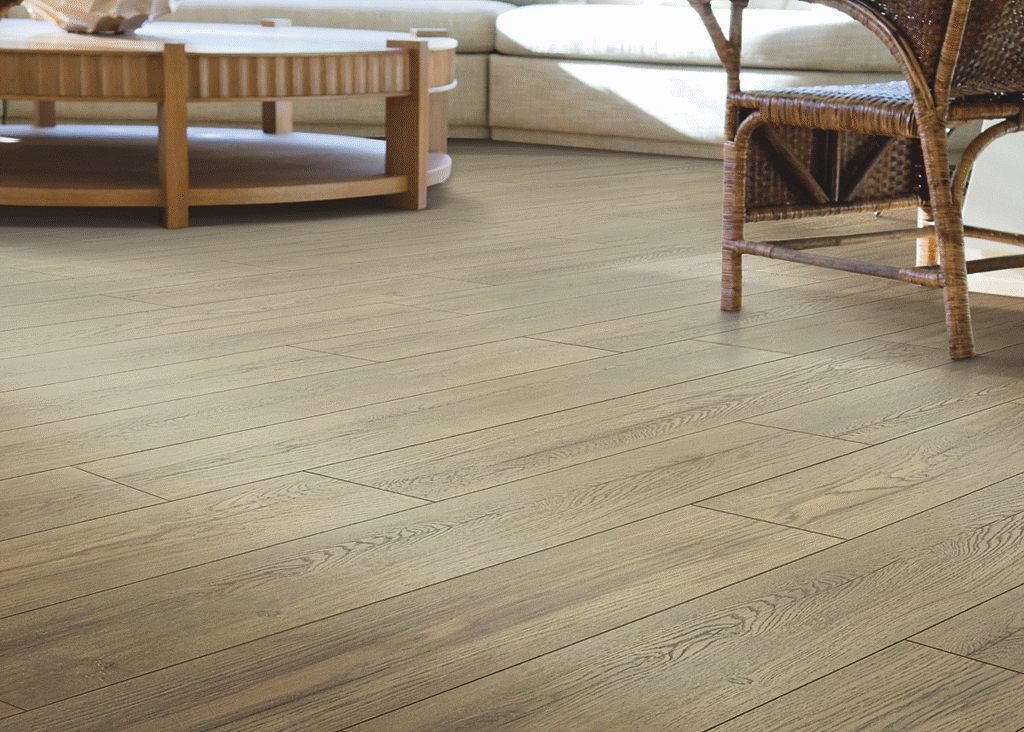 Woodcreek
This carefully curated collection of refined rustic flooring offers four elegant colors: Worn Leather Oak, Creekbed Oak, Outpost Oak, and Elkhorn Oak. Regardless of which you choose, the matte finish and subtle textural details merge the character of weathered oak with the sleek feel of an upscale cabin getaway.


Rare Vintage
This unique variety of oak and chestnut Revwood Select flooring offers an antique look with lots of character. While the random embossed finish of the chestnut colors includes wood knots and distinctive textures, the oak finishes are clean and modern with a vintage flair that channels the look of European Oak. With six chestnut colors and three oak colors to select from, you can trust that a Rare Vintage look will work for your design aesthetic.


Briarfield
This collection of five warm and traditional Oaks features a range of colors while deep graining and hand scraping add contrast and character. Some of the widest and longest planks are also found in the Briarfield collection.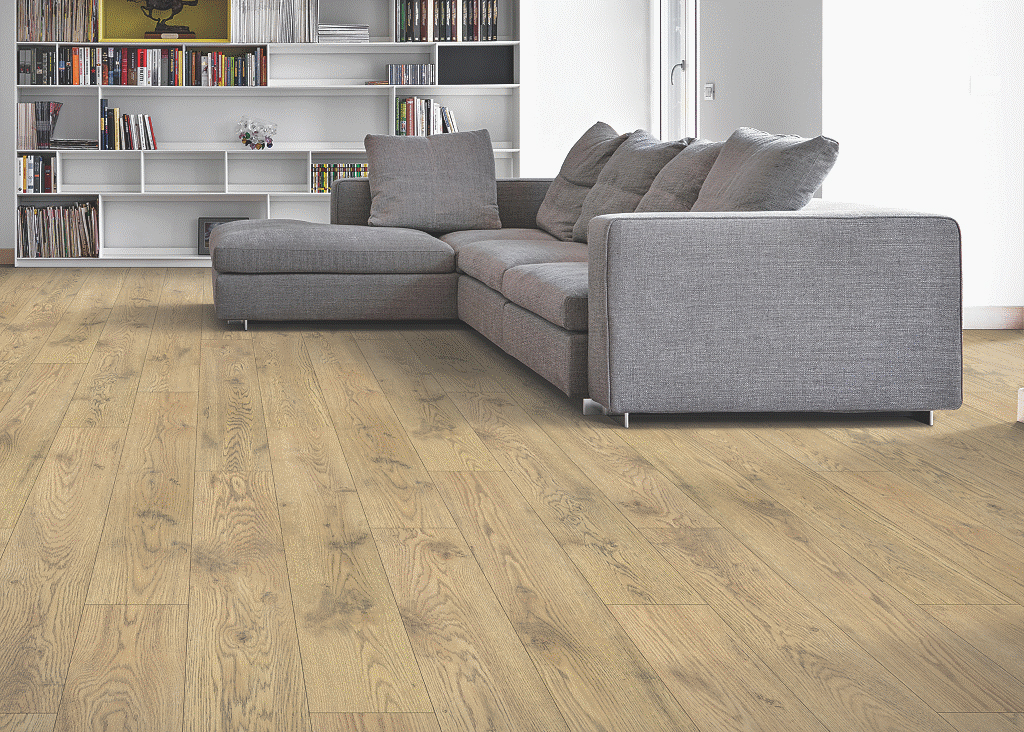 Granbury Oak
Granbury Oak features three warm, Oak species with a traditional range in color: Almondine Oak, Light Truffle Oak and Wickham Gray Oak. Deep graining and hand scraping add contrast and character to each of the wider and longer planks in this collection.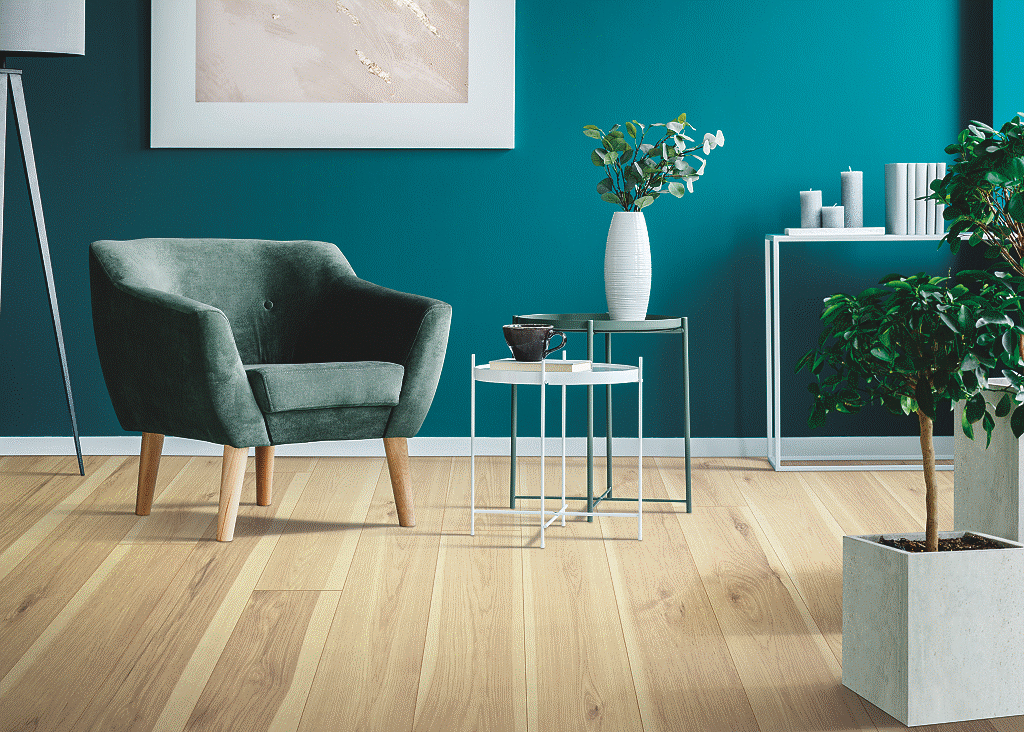 Fulford
The Fulford style features four beautiful colors of hickory wood. Realistic knots and deep graining with hand scraping add contrast and character to each plank while the unique color variations in the wood are truly eye-catching. This style also features planks that are longer and wider than traditional wood flooring.

Made with revolutionary technology, designed to last, and carefully crafted to emulate the beauty and detail of solid hardwood, Revwood Select is an excellent choice for all your flooring needs. Your biggest challenge will be deciding among the extensive selection of styles available in these collections. As you search for the perfect flooring for you space, you'll be sure to find the right fit with Revwood Select.